Stay safe at Cragwood Hotel Covid-19
As we get ready to open our doors on Saturday 4th July, we have been taking lots of positive steps to make sure we keep you safe during your stay.  We will still provide great hospitality in stylish surroundings, but we'll be working differently to keep you safe from the moment you arrive to the time we part and say goodbye.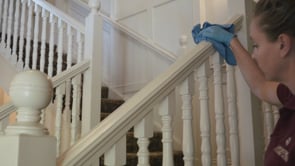 We have increased the number of hand sanitiser stations throughout the hotels.
The housekeeping team will carry out rigorous cleaning regimes throughout all public areas and guest rooms, paying special attention to frequently touched surfaces.
Partitions have been installed in the reception areas and your room key will be sanitised every time it is handed in.
We are investigating new technologies and processes to enable you to order food and drink safely.
We will manage restaurant times and layouts to comply with social distancing.
Breakfast times may have to be booked the evening prior to avoid overcrowding.
All public areas, including lounges, bar and outside terraced areas are subject to social distancing guidelines.
All team members are trained and fully briefed to ensure they are aware of current government guidelines and advice.
All staff have been provided with face masks for you and their protection.
We have implemented strict rules with our suppliers to reduce contamination.
In areas where social distancing is difficult, we will implement a 'traffic system'.
We request that you pay for any goods or services with your debit/credit card
We will continually monitor these systems and solutions to ensure we are adhering to current government guidelines and are keeping you safe and healthy.