All Inclusive
Wedding Packages
Lake Windermere Wedding Packages
Briery Wood Hotel is set on seven acres of gardens and woodland just moments from the shores of Lake Windermere. For couples looking for an exclusive wedding experience without the exclusive price tag, Briery Wood is the perfect Windermere wedding venue to exchange your vows. Whether you're looking for just the two of us wedding packages in the UK or you're having a big ceremony, Briery Wood Hotel is right for you. 
We have received top industry recognition throughout the years, including being a finalist for 'BEST WEDDING VENUE IN THE NORTH WEST' in the 2022 Wedding Industry Awards, along with 2020, 2019 and 2018 to boot. We also saw Briery Wood get to the finalist stages at the 2021 North West Wedding Awards for 'BEST WEDDING VENUE – CUMBRIA', as well as in 2019.
We have created three fabulous wedding packages that will take the hassle and stress away and make your Lake Windermere one that you and your guests will treasure forever. Prices are based on 40 guests but can be increased up to 70 day guests and 120 evening guests. Plus, this is all available seven days a week. However, if you're looking for a more intimate affair, then our popular 'Just Us' package is perfect for you! You can explore our other Lake District wedding venues too. 
Join Roger for a virtual showaround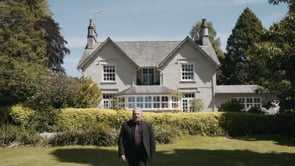 WEDDING ENQUIRIES FORM
Take a moment to complete our simple form and we'll get back to you straight away.