All Inclusive
Wedding Packages
Lake Windermere Wedding Packages
Briery Wood Country House hotel is a charming and picturesque wedding venue nestled in the heart of the Lake District, making it an ideal choice for couples looking for a romantic and intimate setting for their special day.
The hotel's stunning gardens provide a beautiful backdrop for outdoor ceremonies, while its elegant interior offers a range of options for indoor celebrations. With its exceptional service, attention to detail, and bespoke wedding packages, Briery Wood Country House hotel ensures that every couple's wedding day is nothing short of perfect.
Briery Wood's team of experienced wedding planners and staff work closely with couples to create a truly personalized and unforgettable wedding experience.
Whether you're looking for a small and intimate celebration or a grand affair, Briery Wood Country House hotel is the perfect choice for your dream wedding. To find out more about our wedding packages, browse and tap below or contact one of the team today.  Prices are based on 40 guests but can be increased up to 70 day guests and 120 evening guests. Plus, this is all available seven days a week. 
WEDDING ENQUIRIES FORM
Take a moment to complete our simple form and we'll get back to you straight away. Alternatively, send us a direct email to our wedding team on [email protected] 
---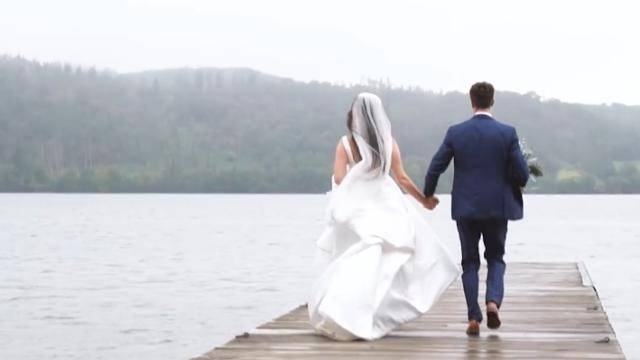 We have received top industry recognition throughout the years, including being a finalist for 'Wedding Venue of the Year' at last years Cumbria Tourism Awards and 'BEST WEDDING VENUE IN THE NORTH WEST' in the 2022 Wedding Industry Awards, along with 2020, 2019 and 2018 to boot. We also saw Briery Wood get to the finalist stages at the 2021 North West Wedding Awards for 'BEST WEDDING VENUE – CUMBRIA', as well as in 2019. 
Winter & New Year Weddings 
Get in touch with our team to explore more about how we can create an extra magical winter or New Year wedding of your dreams.